Euro 2020 was supposed to be the legendary event that would see a record number of countries competing against each other across stadiums all over Europe. However, it seems that those plans are going to be changed due to the Coronavirus pandemic that is sweeping the world.
UEFA officials have scheduled an emergency meeting to determine the future of the event. Euro 2020 was supposed to start on 12 June with the game between Italy and Turkey in Rome.
Most of Major Leagues Cancelled
After a number of confirmed cases of infected players, a lot of leagues decided to suspend the further competition.
Of course, most of the players are coming from Italy as this country is currently the hotbed for the disease in Europe. Seria A has been promptly canceled, with La Liga, Ligue 1 and the Premier League the following suit.
UEFA officials acted quickly and also decided to postpone both the Champions League and the Europa League matches. Prompting second leg fixtures between Real Madrid vs Manchester City and Juventus vs Lyon, in the Champions League, and Seville vs Roma and Inter vs Getafe, Europa League, to be postponed until further notice.
What Does This Mean for the Euro 2020?
As things stand now, the cancelation of all the major leagues in Europe will no doubt affect Euro 2020. Mainly, league officials from all over Europe are already requesting for the competition to be moved. Since there is no telling how long the current competitions are going to be postponed, some might last longer than the actual date of the European Competition.
There have been some proposals to either completely suspend the seasons in some countries while others propose to end it now and crown the current first team as champion. Since we are still not there yet, these proposals only remain theoretical. Officials are still hoping that all the respective teams will be able to finish their respective seasons by summer.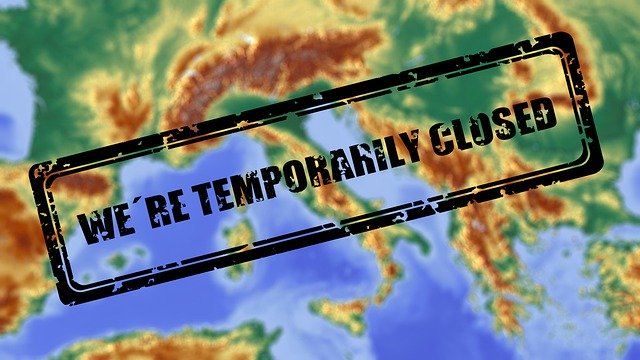 Euro 2020 Canceled?
Doomsday scenario would be that the Euro 2020 will be canceled completely. One of the suggestions is postponing even for next year. Since this is a competition that is unique as it is played all over Europe, it would be dangerous to allow the event to go through especially if new Corona cases continue to pop up.
Prevention is key and allowing a massive competition like this one to go through in the midst of a pandemic is absolutely insane. Therefore, there is a great possibility that we might not see the best teams in Europe compete for the title this season.
Additional playoff matches that are scheduled for the end of the month are still not postponed but there is a great possibility that they will be too.