People like praising individuals! When somebody mentions MVPs or best players on their team I immediately imagine that Bugs Bunny cartoon where he plays all the positions by himself. It would really be nice to have such a LeBron James-type of a figure on your team. But the reality is a lot different.
Team sports usually don't benefit from having a dominant player, at least not today. LeBron James needed the help of Anthony Davis to get to the top of Western Conference as well as Kobe needed the help of the players that surrounded him to win all those titles. Also, I don't see Cristiano Ronaldo winning any Champions League titles on his own in Juventus.
A team is called that for a reason. There are more members on a squad that plays together. Although we value individuals the most, a sports team is comprised of more people.
So here are the necessary qualities that one needs to be a good team player.
Communication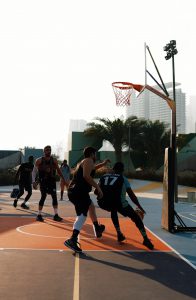 Communication is key and that is a fact! The members of a team that are able to communicate with each other are also able to work well together. A team is like one big family. If you are able to speak with each other you will be able to function together.
Communication is most important in the field. If you know how to convey a message to your teammate, whether by word, signs or body language, you will be able to perform better.
But positive communication starts off the field. Opening positive lines of communication in the locker room will lead good vibes to translate to the field when things are the most important.
Cooperate and Contribute
When it comes to getting results you have to make them together. Individuals will try to take things over as they are more talented than most. But even they cannot account for pulling the whole team on their backs.
Cooperation with others and being able to contribute to any situation will make the team stronger. Don't look at it as "you are as strong as your weakest link." That simply does not have to be true as everyone can contribute. Even a small amount can be beneficial in the long run.
Respect Each Other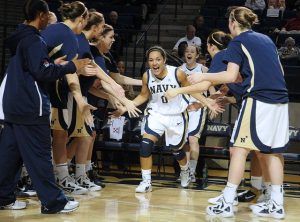 In a team, there is no room for egos. A player with an inflated ego will in most case damage the team. Even the greatest athletes in the world needed to put their ego aside in certain situations in order to better the team. After they did that they saw how important it can be.
So every member of the team needs to respect each other. Only that way you will be able to trust one another and get through a match together with positive results.
Be Committed to the Cause
The aim of the game is to win. Getting points on the map for the team is what eventually counts. Putting empty stats for your self is not beneficial for the team at the end of the season. That is why everyday needs to be committed to achieving the ultimate goal.
Being able to put the needs of the team in front of your individual ones is necessary. Everybody members of the team should do that and stay focused and committed to the ultimate cause.