NBA Cares was created by the league as a social responsibility program that involves addressing important social issues in the USA as well as around the world.
The idea of NBA Cares is to work in tandem with internationally recognized youth programs that support the youth, education in general, health-related causes and family development. The organizations that are included here are UNICEF, Boys & Girls Clubs of America, Special Olympics, Make-a-Wish Foundation and many more.
Up until now, NBA Cares programs have provided 5 million hours of services. There have been 1,300 places where unprivileged kids and families can live. More than 51 million youths have been stimulated through the use of many basketball programs that have been organized. Finally, NBA Cares is accessible in 40 countries where 323 places have been created to support families without money.
The Mission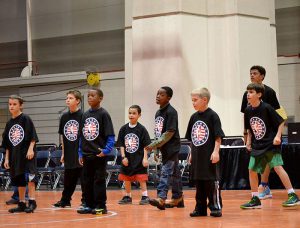 Using the league's platform, the NBA has been imposing the idea of social responsibility on others. Through their power, the idea is to help important causes and foster safe and healthier communities.
In 2015, the league established a new calling which was supposed to align with their newest strategy and league's reputation. The idea was to inspire people to compete with intensity, inspire pay and lead with integrity.
NBA Cares also uses its core programs which are mainly focused on inspiration, legacy, and services. The programs in question include Season of Giving, Hoops for the Troops, NBA FIT, My Brother's Keeper, Autism Awareness, Hoops for St. Jude and NBA Green.
A Banner Year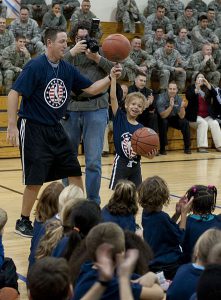 With the help of the NBA All-Star Game held in New York, NBA Cares was able to successfully engage more than 1 million youths. 754 basketball-related events were held across five boroughs and as part of the event, 100 basketball clinics were held on NBA FIT Friday alone.
Additionally, the annual NBA Cares All-Star Day of Services was held when hundreds of volunteers joined up with the stars to pack 160,000 pounds of food for 10,000 New Yorkers who are in desperate need of it.
After the event the idea was to continue helping with programs such as Lean in Together, We Can End Gun Violence, and MENTOR's in Real Life.
Goals for the Next Decade
After successfully helping people and spreading a positive message basketball for ten years now, NBA Cares is hoping to do more of the same. The idea is to help people and teach basketball values to more people and reach more than 15 million youth. The idea is to build at least 1,000 places for unprivileged people to live and offer 3 million hours of hands-on services to help the people in need. All this should be achievable by 2025.
As part of this effort, the Jr. NBA program has been expanded in order to reach more than 5 million boys and girls in the US and Canada between the ages of 6 to 14 in a span of two years. The league started with their first Jr. NBA Week that included 30 teams competing in 100 events.