Football brings us all closer together! The passion that each one has for the game triples when we join together to support our football team. We celebrate together as one when the team triumphs and we mourn and support each other when the team loses.
Not all fans are capable of showing the same support. Some give more than others do. Today we discuss the top fans that most clubs can only hope to have.
Celtic
The Celtic Football Club is graced by some of the most loyal supporters on the planet. Celtic has dominated Scottish football in recent years and the Green and White Army has been alongside them every step of the way.
Celtic supporters are also one of the loudest on the planet and visiting sides are not going to feel pleasant when playing away games at Celtic Park.
Red Star Belgrade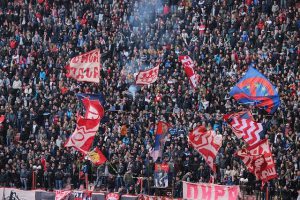 The Serbian side is one of the most decorated teams in both Yugoslav and Serbian history. But the wind that pushes the sales of the players on the pitch is the fans in the stands.
Ever visiting side finds it intimidating when they look at the North Stand of Red Star's stadium. Constant shouting flares and fireworks are enough to make everyone scared.
Liverpool
Most people know the logic that Liverpool fans live by – Never Walk Alone! And indeed they don't. You will see hoards of red shirts shouting these words when the opposing side arrives at Anfield. It is never a good day when playing against Liverpool at home. But fans even make it out of their way to follow the team all across Europe as well.
Galatasaray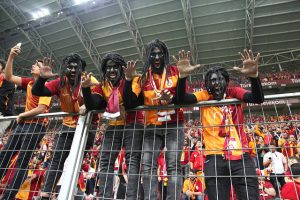 Turkish football fans are quite a unique bunch. But the ones that stand out the most are the fans of Galatasaray.
Galata is one of the most decorated sides in Turkish football history and their fans are proud to show it. Things start changing towards worse when you arrive at the stadium and see the sign that welcomes visiting teams with "Welcome to Hell."
River Plate
Football in Argentina is like a religion and none follow this stand the most than River Plate supporters. Their home turf, El Monumental, is where most teams come to lose. Nobody is safe, especially when a crowd of literally 100,000 people is cheering against you.
Borussia Dortmund
There are not many sights in European football like facing Borussia Dortmund at Westfalenstadion. Visiting sides are often greeted by the Yellow Wall, as this is the last thing that they see after they lose the match. Dortmund supporters do not only produce the sight but also the sound as they are constantly cheering until the match is over and their team emerging victoriously.